We have the opportunity for someone to join our team full time as a horticultural technician.
You will be responsible for ensuring plant health and conditions are maintained by monitoring, observing and gathering data. Reporting to the Manager, you will be ensuring activities and technical operations are carried our efficiently and comply with company policies. You will be part of all key activity's involved in growing crops.
Standard Working Hours: 7am - 4pm (this will vary due to the seasonal nature of the business)
Pay: starts at £9.87 an hour (potentially more depending on experience) and bonus.
28 days holiday, Pension and Cycle to work scheme
Application Deadline: Sunday 28th November 2021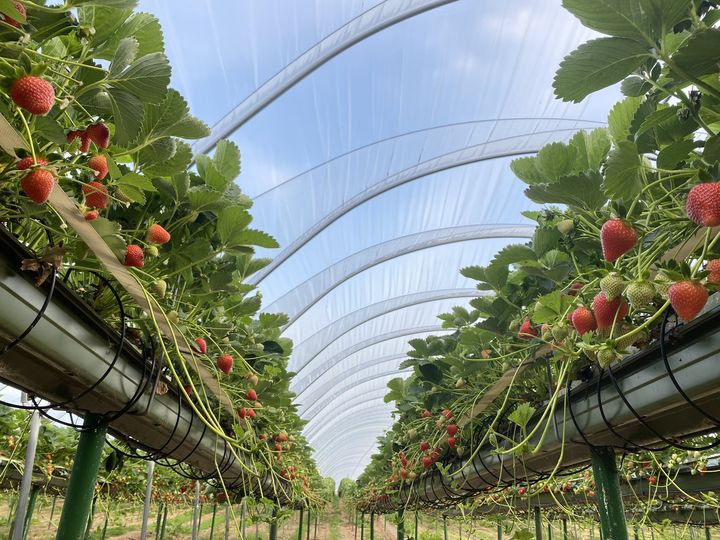 Responsibilities will include:
Ensuring the plants are irrigated correctly
Conducting visual health checks on all plants and report on health, pest and disease and growing practice
Applying and mixing the fertilisers
Maintaining and servicing equipment and machinery
Keeping accurate records
General farm work including general tractor driving
Person Specification:
We want someone who is interested in horticulture and keen to learn more about soft fruit production

You must be able to follow instruction, be responsible and trustworthy
Good attention to detail and be able to accurately collect and record data
Work experience requirements:
2-3 years general farm work
Education / Training requirements:
Driving Licence minimum B category
First Aid
Good understanding of English
Tertiary qualification in Horticulture or similar is preferred
Previous experience working on a farm or similar role is preferred
If this positions sounds interesting to you please apply using the link below. When making your application upload your CV and write a short description of why you think you are a good candidate for this position.
If you have any questions please email jobs@hlf.co.uk